OLIVE ORCHARD PRATROVA GORICA
The project of a new pastoral center adjacent to the church with an existing olive grove required functional landscaping to match the increase of the number of users expected. The new park within the pastoral center has been terraced and features facilities such as grandstands and lounge areas for groups or individuals, new communications and a paved area to gather in front of the center. In addition to keeping the existing olive trees, it was necessary to connect the pastoral center and the church and to incorporate excavations from the Roman Empire into the solution. In landscape design, local materials (stone), elements of traditional architecture (drywall) and local plant species are used throughout the area.
CLIENT:
confraternity of Saint Stephen
PROJECT TYPE:
conceptual design
YEAR:
2018.
AUTHORS:
Kaja Šprljan Bušić, landscape architecture
David Kramarić, landscape architecture
Anthony Bregier, student at CFPPA Antibes (landscape engineer)
Antonin Kaux, student at CFPPA Antibes (landscape engineer)
Jan Brenkman, student at CFPPA Antibes (landscape engineer)

LOCATION:
Gorica, Bosnia and Herzegovina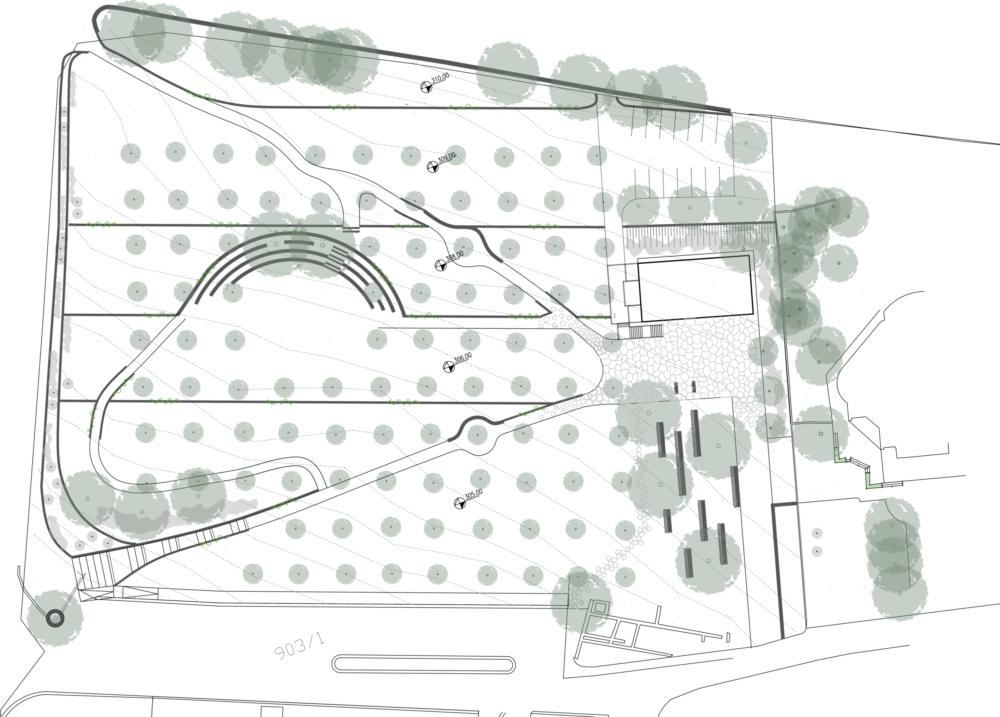 Gorica, Grude
Bosnia and Herzegovina