English version below
---
Lutajući internetom u u trenucima dokolice naletjeli smo na ovu zaista prekrasnu, a nenametljivu strukturu. Radi se o vidikovcu na najzapadnijem ekvadorskom vulkanu Quilotoa, u kojem je sada jezero.
Lokalna zajednica se održava od turističkog prinosa, no istovremeno je lokalni ekosustav ovog vulkana i okolice (zvan paramo) izrazito osjetljiv na bilo kakvu intervenciju.
Zadatak je bio napraviti zanimljivu turističku točku koja će povećati prihode lokalne zajednice, a istovremeno dizajn mora minimalno narušiti prirodni okoliš.
Arhitekti Jorge Javier Andrade Benítez, Javier Mera Luna i Daniel Moreno su osmislili ovaj vidikovac koji je zapravo montažni objekt, te će se moći lako ukloniti kada više neće biti potreban.
Još nismo bili tamo (ne mogu govoriti za Natašu jer je trenutno u Kambodži pa nije dostupna), ali sudeći po fotografijama, vrlo je uspješno odrađen projekt. Više o projektu možete pročitati ovdje (link).
Gledajući ove fotografije, odmah možemo vući poveznicu sa našim imotskim jezerima.
Iako su opsegom manja od Quilotoe, pružaju dramatičan prizor.
Vjerujemo da bi lokalna zajednica imala veću korist od nekog ovakvog projekta nego od npr. korištenja trećeg suhog jezera kao mjesta za odlaganje komunalnog otpada.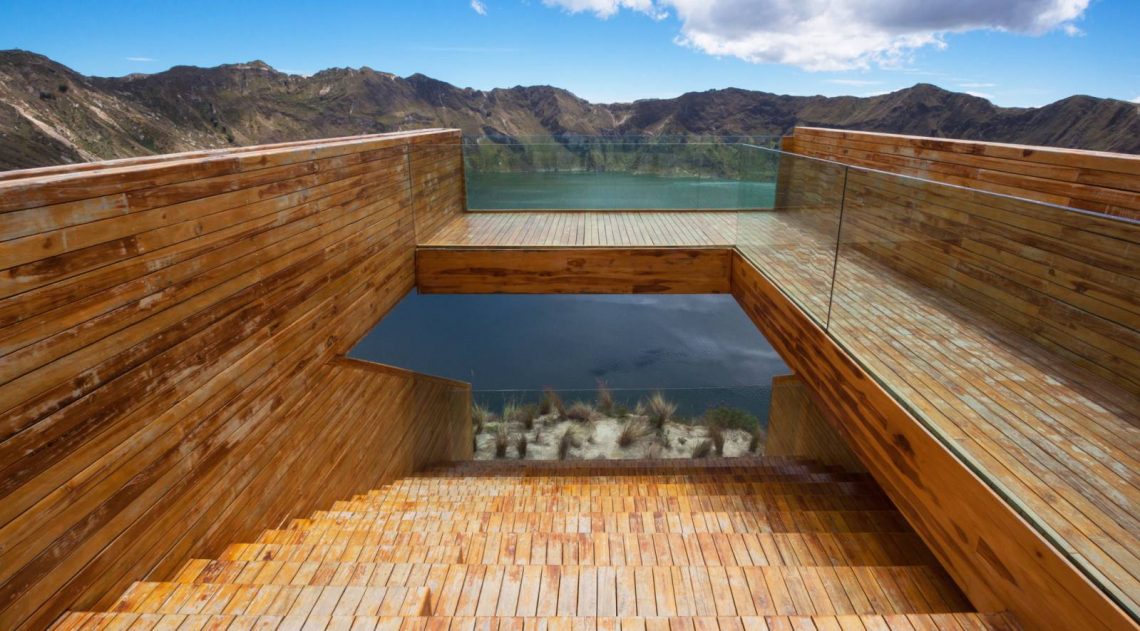 …
English version
---
Wandering the Internet in the moments of leisure, we ran into this really beautiful and unobtrusive structure. It is a lookout on the westernmost Ecuadorian volcano Quilotoa, which is now a lake.
The local community is held from the income made by tourists, but at the same time the local ecosystem of the volcano and surrounding area (called paramo) is highly sensitive to any intervention.
The task was to make an interesting tourist spot which will increase the revenues of the local community while design must minimally damage the natural environment.
Architects Jorge Javier Andrade Benítez, Javier Mera Luna and Daniel Moreno designed this lookout that is actually prefabricated building and can easily be removed when no longer needed.
We have never been there (I can not speak for Nataša because she is at the moment in Cambodia and is not available), but judging from the photos, it is very successfully done. More about the project can be found here (link).
Looking at these photos, we can immediately draw a link with our Imotski lakes.
Although smaller than Quilotoa, they also provide a dramatic sight.
We believe that the local community could have a great benefit from some similar project.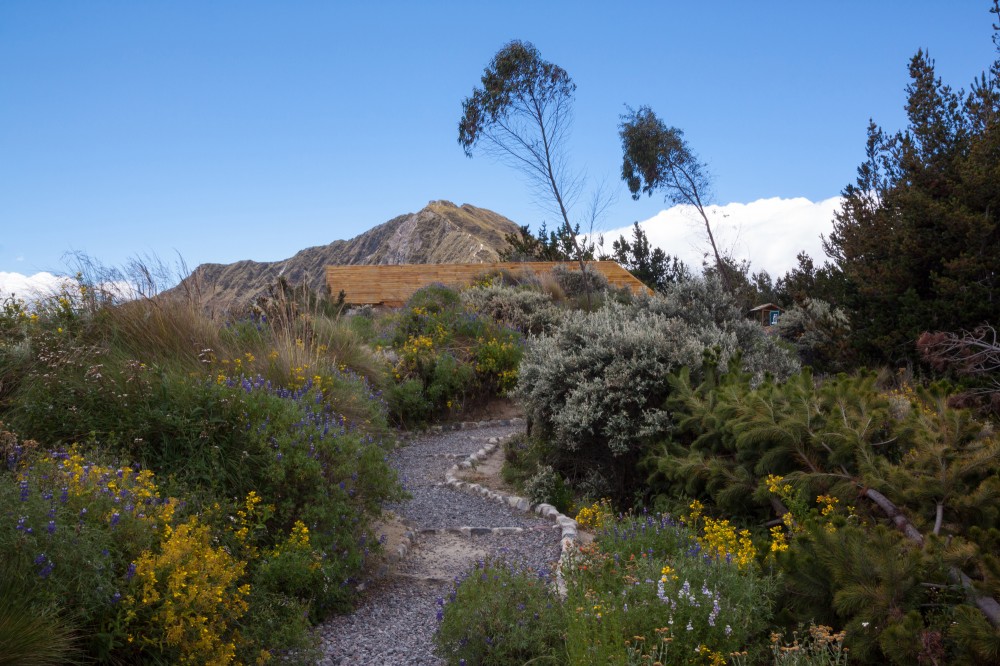 …